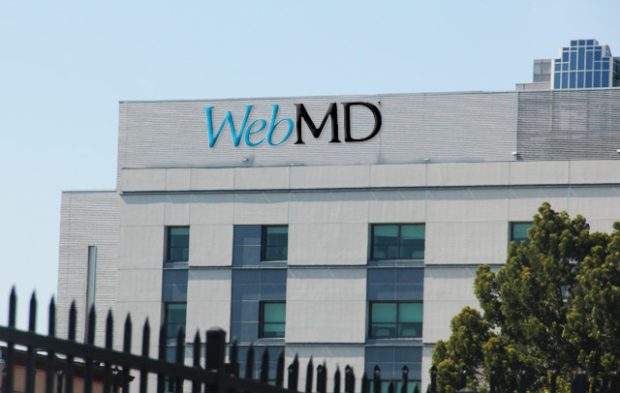 NORTHRIDGE–James Finkleman, 26, sleeps with a thermometer under his pillow so he can check his temperature first thing in the morning. Last week, after being alarmed by a reading of 99.1 degrees, he grabbed his iPad and typed "fever" into the WebMD app. Finkleman panicked when his query returned 631 possible diseases.
After printing out descriptions of every disease, Finkleman alphabetized each page, placed them in a large binder, and drove to the Woodland Hills Kaiser. Upon entering the ER, he tugged on the scrubs of several doctors, who were performing a kidney transplant. Finkleman asked to be tested for all 631 fever-related illnesses, which included leprosy, mad cow, and polio. After being redirected to the waiting room, Finkleman insisted he be placed ahead of a woman with a broken arm, and a man recently stabbed.
"The medical staff at Kaiser sneered at me," said Finkleman. "The healthcare system in this country stinks."
Luckily for Finkleman, yesterday WebMD opened a hospital in Northridge that caters to L.A. hypochondriacs. Patients who prefer to self-diagnose their ailments can choose up to ten tests per $500 visit.
"The goal of the WebMD website is to drive users to our new hospital," said WebMD CEO Hank Buvick, while pointing at an upward-trending stock chart.
WebMD hospital doctors are told to put their ego, training, and years of medical school knowledge aside.
"The customer is always right," said Buvik. "If the customer thinks they have the Black Plague, we test them for it."
Finkleman was among the first in line to sign up for membership at the hospital's grand opening. While in line, he Googled the educational background of every staff doctor, and booked a same-day appointment with Dr. Lenny Epstein, a 42-year-old Stanford Medical School graduate. In the waiting room, Finkleman sent a Facebook friend request to Dr. Epstein along with an email asking for his personal cell phone number.
After his examination, Finkleman wrote a positive, 5-star review of Dr. Epstein on his Yelp.com account.
"Dr. Epstein said I came to the hospital in the nick of time. He gave me a prescription for my diseases," typed Finkleman. "Finally, a doctor who gets me."
A hallmark of the WebMD hospital is their pharmacy, which contains 1,000 flavors of placebo pills.
"My medication tastes like strawberries," said a satisfied Finkleman, who touted that his symptom was improving. "I'm at 98.7 degrees–should be back to normal in no time."
As Finkleman exited the hospital, he showed off a frequent-customer stamp card to stragglers waiting in line at the entrance.
"I only need nine more stamps to get a free colonoscopy," said Finkleman. "Should take me about a week."
*** Enjoy this article? Check out this YouTube channel ***