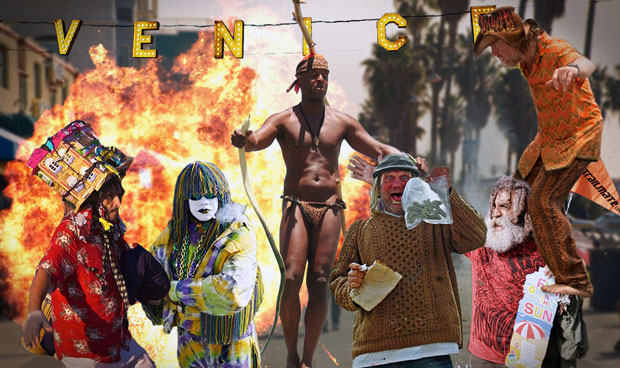 VENICE—Today, a celebration took place on the Venice Beach Boardwalk to commemorate the day it descended into utter chaos 20 years ago.
The event was kicked off by an unknown shirtless man in his forties who roller-skated backwards while talking to himself. Later, it was discovered the man is actually the mayor of Venice.
Tourists who attended the event received free giveaways that were hurled at them against their will, such as discarded socks and bottle caps.
Four Los Angeles journalists attempted to cover the event, but two of them ended up fleeing to Abbot Kinney Blvd. after being accosted by a group of clowns.
The third journalist was pushed into the center of a drum circle and has yet to be found.
The fourth journalist managed to get a quote from a spokesman who helped organize the celebration. The spokesman said, "I am Hades, king of the underworld. Fear me or you shall perish."
The festivities were capped off when a group of men dressed as pirates did an interpretive dance to honor the man who pushed the Venice Boardwalk into disarray 20 years ago when he juggled several rodents while riding a unicycle.
*** Enjoy this article? Check out this YouTube channel ***